The Log Cabin
Camping with comfort, that is camping in a charming log cabin, an octagonal, wooden hut, with 4 windows, door, skylight and veranda, is located on the Camping de l'Etang du Goulot in Lormes. The log cabin is made entirely of wood, with a wooden floor, porch and eight walls with a diameter of 5 meters.
Two rooms have been created at the rear, separated by an intermediate wall, a double bed and a 3 double bunk bed. At the front of the living room, with dining table with chairs, cupboard and kitchen corner with gas stove and refrigerator. A cot is available on request.
Outside, with a beautiful view over the lake, an outdoor seating, 2 armchairs and barbecue. In short, a comfortable way to celebrate your holidays!
The log cabin is to the right of the pipo wagon and to the left of a safari tent. So also good to combine with these accommodations if you want to go camping with 2 or more families.
Sanitary facilities are available on the campsite for general use.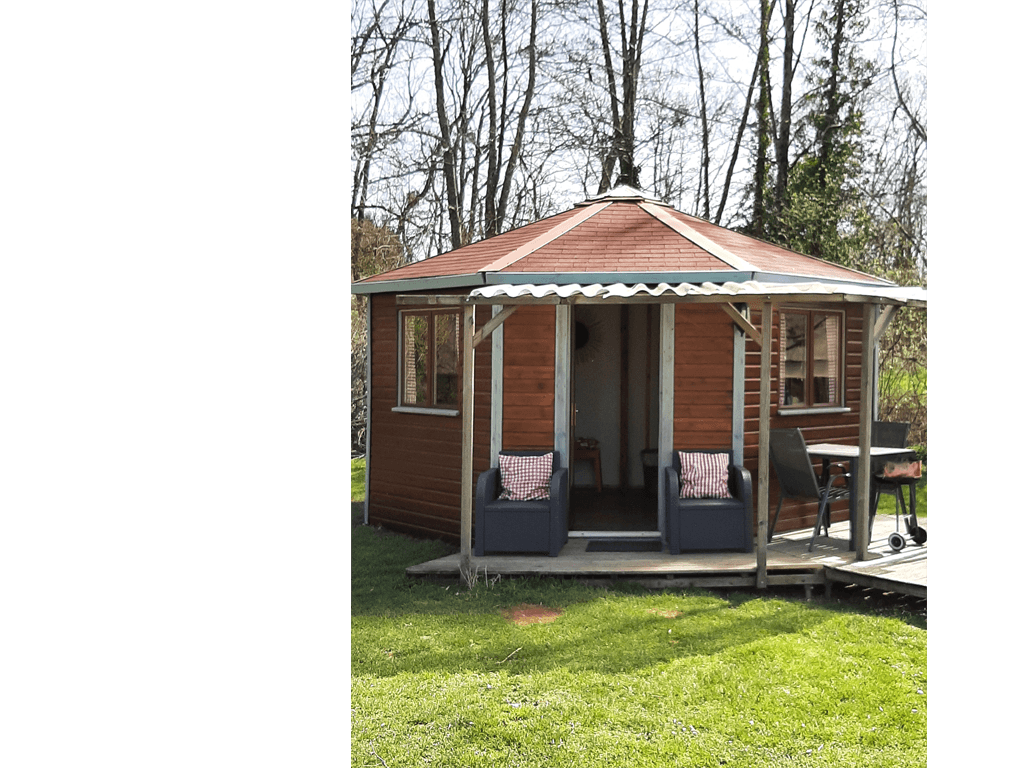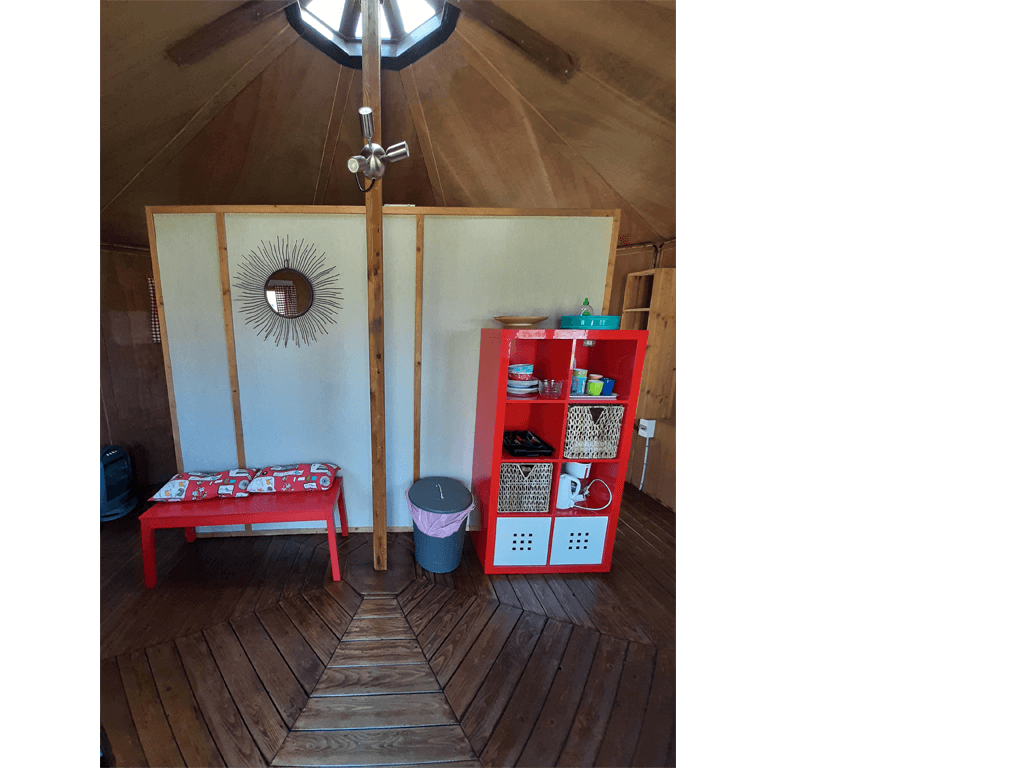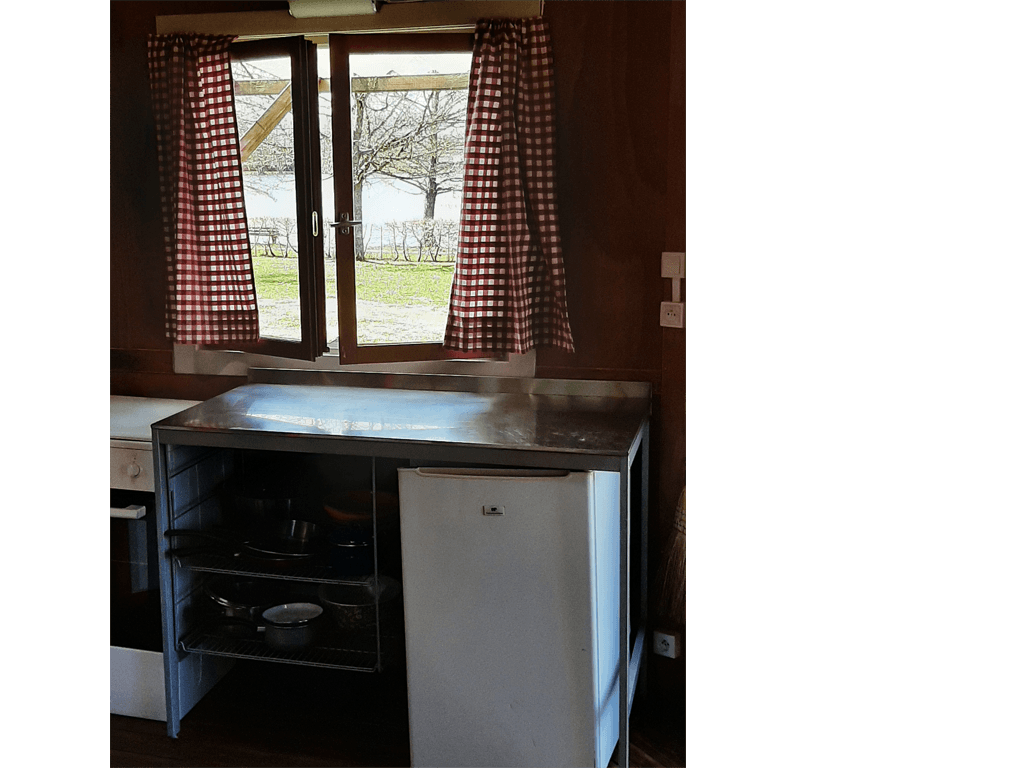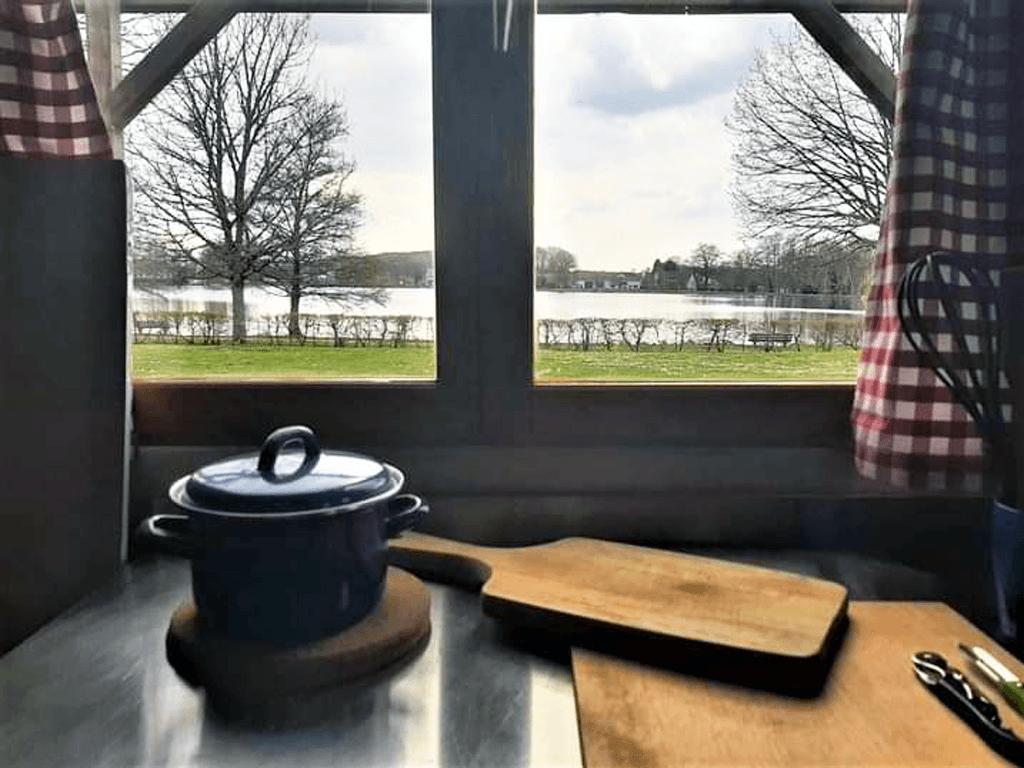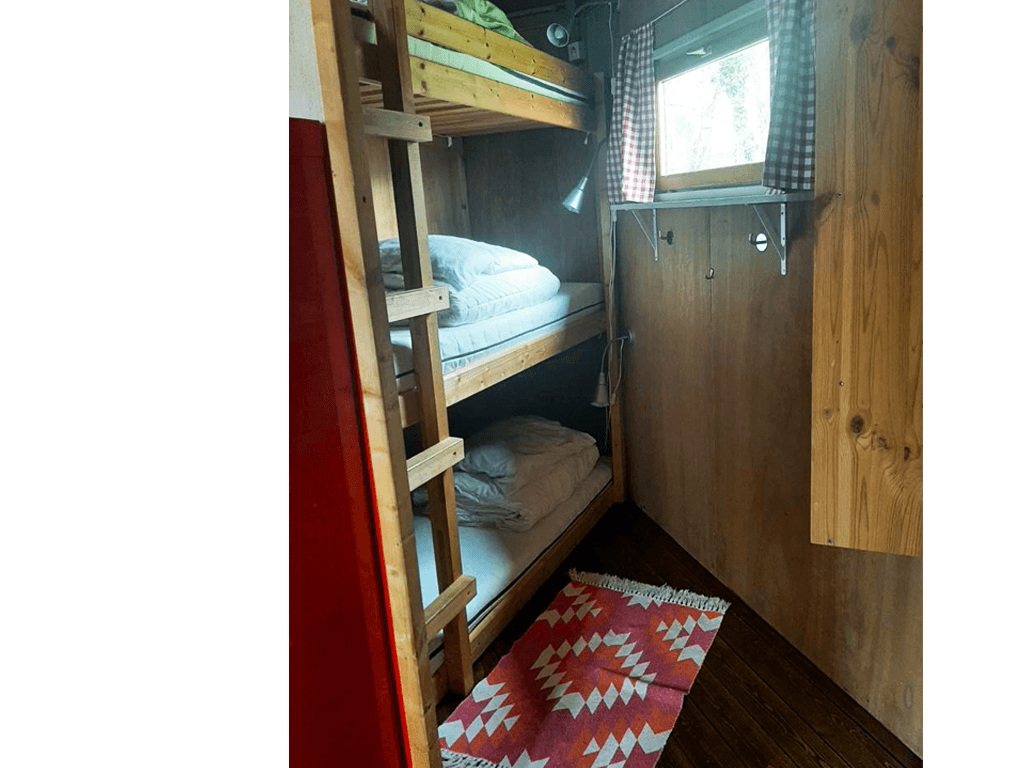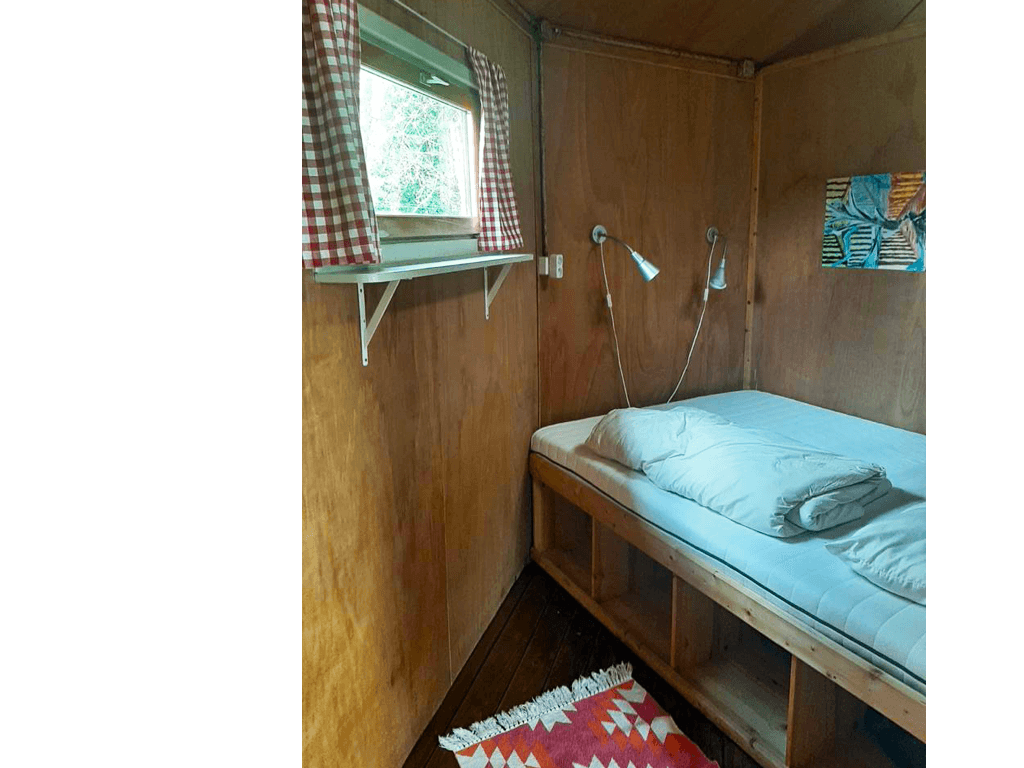 Interieur - looking outside
Interieur - 3 double bunk bed